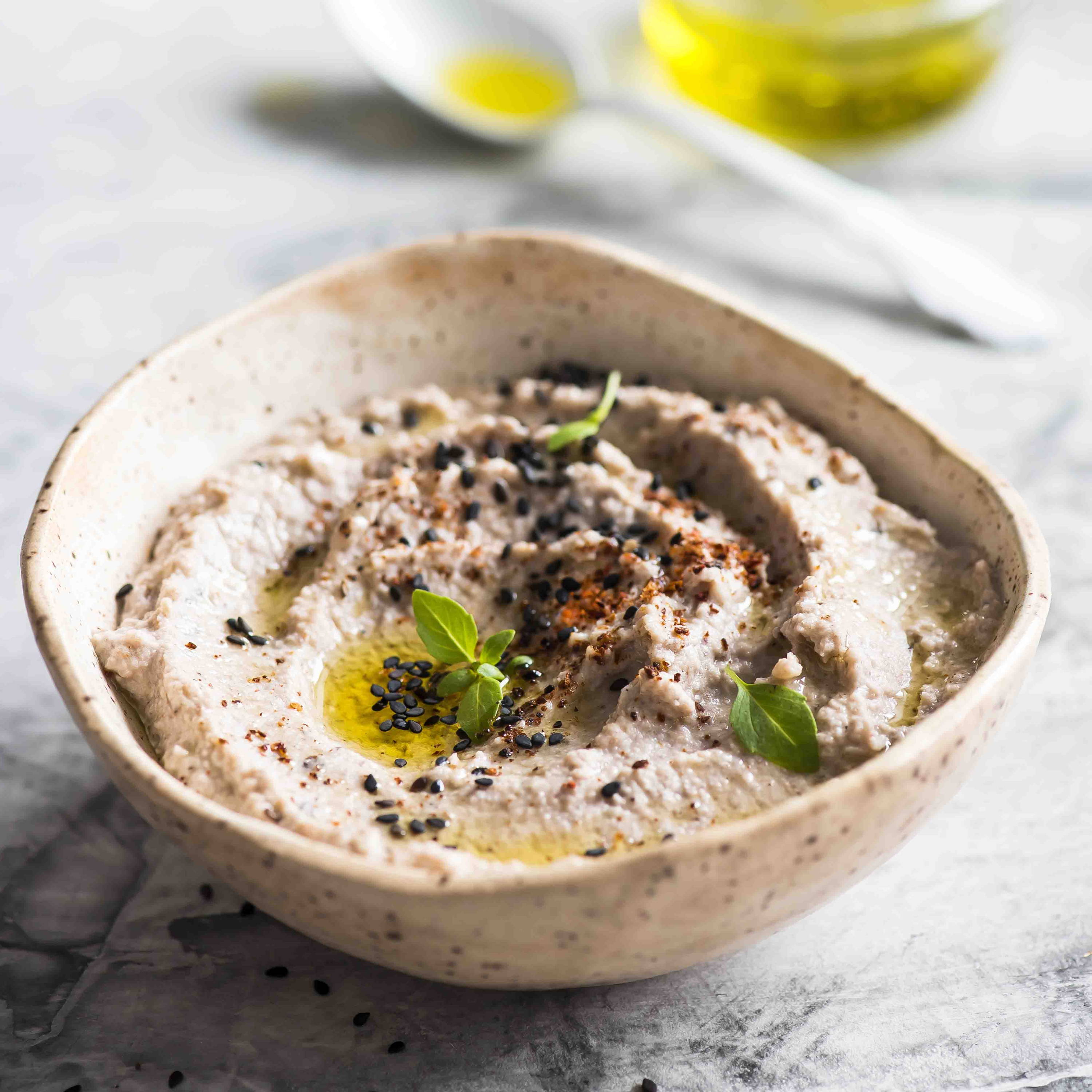 ---
• 2 cups dried organic chickpeas
• 1/2 teaspoon baking soda
• 3 organic garlic cloves
• 1/4 cup lemon juice
• 1/2 cup chickpea cooking water
• 1/2 teaspoons pink Himalayan salt
• 1/2 cup organic sesame tahini
1. Soak chickpeas at room temperature overnight.

2. Drain chickpeas, cover with about 4 inches of fresh water, add baking soda, mix and bring to boil over medium-high heat. Skim foam with a large spoon, lower heat, cover and cook for about an hour, mixing forcefully occasionally will help remove the skins until chickpeas are very soft and almost falling apart. Remove skins as they float to the top. Cooking time depends on the chickpea. If after one and a half hours the chickpeas are still not completely soft, there's usually no use in cooking them further. You can still use them for the hummus, but expect it to be a little grainy.

3. Keep a cup of the cooking water and drain chickpeas in a colander. Wash chickpeas with cold running water to cool them down to room temperature.

4. Put 4 cups of the cooked chickpeas in a food processor (keep the rest for topping the hummus). Add garlic cloves, lemon juice, 1/2 a cup of the cooking water and salt, and blend for 3 minutes until smooth.

5. Add tahini and blend until smooth and fluffy. Add more of the cooking water if you feel the hummus is too thick; remember that it gets thicker in the fridge if you leave it for more than a day.

6. Serve in wide bowls, topped with tahini sauce, cooked chickpeas, and roasted pine nuts, or any combination of these toppings.

Keep in an airtight container for up to three days in the fridge.
---
33 comments
---
---